Welcome to Bangla year 1409- "Esho Hey Boishakh esho esho"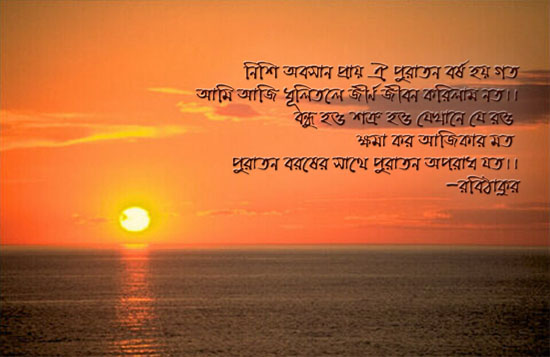 Pahela Baishakh's carnage site at 'Boto Mool' revisited... By Dr. A.H. Jaffor Ullah.

Pahela Baishakh with a difference... By Dr. Ajoy K. Roy.

Having Fun The Traditional Way... By Aasha M. Amin, Abak Hussain, Lavina A. Ahmed and Shamim Ahsan.

Aji hote satabarsha pare: What Tagore Says to us a Century Later... By Brian A. Hatcher .

The Bengali Calendar: A proud possession... By M. Arshad Ali.